Well I can't quite believe it, another challenge has rolled round, and in fact this is a little late as the due date was 15th and I decided to wait a day to coincide with my blog post, couldn't go earlier as I needed to launch the 'Giveaway' in Monday's Blog Post.
have to say I was quite surprised at all the colour out there
So what's this one all about? Well its called
#7: Tops & Toes
a
nd that just about sums it up; something for your head or feet.
Ok so what to do, well as I am trying to do each challenge about hats, this could be a little too easy and I could just list a hat I was working on anyway. No as it should be a little bit of a challenge I decided to do tops AND toes. I have a pair of old shoes that I love, now they weren't expensive and they're not leather, only very cheap on Ebay, but I loved them for their shape and their straps and just how comfy they have been. And actually considering how cheap they were, they have lasted quite well really, but now they are at the stage when I just don't feel happy going out in them as they look so shabby, but I can't throw them out, I love them.
Well there they have languished at the bottom of the shoe box for a few years now until looking for inspiration for this project I stumbled open them again and inspired from the brilliant challenges others have been doing in this group, I knew I had my project, make these shoes good again. Just what era now? well looking at them they had a bit of a 30s vibe, and I seem to be wearing more 30s style lately.
So first step cover the areas not to be painted in cling film, not really necessary as they were going to be covered anyway but saves mess.
And 4 coats of black shoe dye in total, could have done with more but I was bored by then.
I kinda held the felt in place to get the right shape and cut bits off and then glued lots, using pins and clothes pegs to hold in place whilst drying.
It did start to look like something out of Hellraiser at one point, and I had quite sore fingers as I kept stabbing myself.
Lastly I glued on some lace flowers I had cut out of the lace fabric.
and viola..
The inside is messy and i did get glue where it shouldn't be, but you can't really see that when you wear them.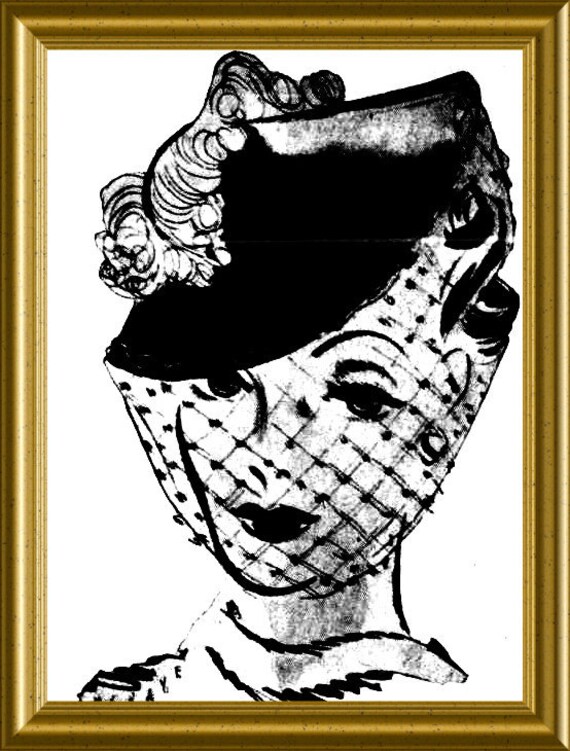 And a hat to go with them......well I found this on Etsy just the other day and its a pattern from a 1938 newspaper so right era and done in the same colours I decided it would do very nicely. It's from a very nice seller called knittydebby.
Basically a circle made into a cone with a band added to hold it in place. I think the measurements included have made it a bit bigger than the illustration so I intend to make a smaller one to see what that looks like. Oh and I added a bit of lace to finish it off.
I also had a bag I had already made out of the same green felt that really complemented the whole affair, so I popped that into some of the photos too.
Well hope you like and heres that details:
The Challenge: #7 Tops and Toes
Fabric: 100%Wool felt, small amount of lace for decoration
Pattern: hat 1938 newspaper pattern from Etsy, see above for more details, shoes just cut felt around shoes.
Year: 1938 for hat, 30s for shoes
Notions: buckram, millinery wire, merry widow net, black shoe dye and glue
How historically accurate is it? quite good, I'd say a fair 7 /10
Hours to complete: approx 5 not including a bit of glue and paint drying time on the shoes

First worn: may be this Sunday coming at a burlesque I have a stall at or July for Hepcats, a weekender full of dancing.
Total cost: 1/2 meter of felt £9.00, netting £2.50 rest in stock.
well that's another one wrapped up, till next week